The Samsung smart TV is a trendy choice for entertainment systems. Excellent picture quality and sound that you can sync to your wireless sound system are just two of the reasons people choose this option, but unfortunately, many Samsung TVs have sound issues. 
Luckily, there are a few things you can do to fix this low-volume Samsung TV problem. Let's look at some of these fixes.
Why Is My Samsung TV Volume So Low?
There are several reasons you're experiencing Samsung TV low-volume problems, and we'll look at a few of them here:
1. Low-Stream Content Quality
Streaming videos through streaming sites such as Netflix or other services causes this low volume problem. The streaming quality means that people hear crackling noises at the loudest volumes, and it's hard to get good sound when the TV sounds very low.
2. A Faulty Update
Every few weeks, Samsung releases a firmware update for all Samsung TVs to correct the problems these units have. However, these updates are only sometimes successful in curing these issues. If you're noticing a reduction in sound on your smart TV, ensure you have the latest firmware update.
3. Wiring Issues
If you're using analog audio devices, then it's likely that the wiring in your house is at fault for this sound issue. Older cables can reduce the sound of your Samsung smart TV.
4. A Faulty Device
You may have a defective device in more severe cases of the low-volume noise problem on a Samsung TV. It's always important to check the other components plugged into your TV to ensure that they're not faulty and causing an issue within your smart Samsung TV.
How To Fix the Low Volume on Samsung TV?
The problem with low volume is a frustrating one to deal with, but luckily some solutions can help. These fixes include:
1. Run the Sound Test
The first thing to do when you notice a problem with your Samsung TV sound is to run a sound test. You can access this sound test menu from the home menu of your Samsung TV. Go into the menu and the submenu options called "Sound," and there you can run a quick sound test.
2. Adjust the Sound Mode
You can also adjust the sound mode to get more volume. Go through the settings menu of your Samsung TV. The Sound option is in the settings menu, which you can access by pressing the button on your remote control.  When you get to this option, you'll be able to select a mode called "Sound."
3. Add External Devices
If none of these steps has been able to solve the low-volume problem on your Samsung smart TV, then it could be a good idea to add external sound devices such as an external sound bar or sound speakers that are compatible with your Samsung TV.
4. Check Your Cable Box Sound
Check your cable box sound and ensure it is at the right volume. You can also change your cable box settings to ensure that you get suitable sources.
5. Update Your TV
In most cases, updating your smart Samsung TV will solve this low-volume problem. Once you update your TV, try the sound test to ensure it's fixed.
6. Check HDMI and Other Cables
Samsung TVs include an HDMI cable that connects the TV to a source device such as a DVD player, cable box, or Blu-Ray player. If you're having problems with low volume while watching these devices, then it may be worth checking the HDMI cable. Make sure that it has remained intact. 
7. Request Service
If none of these solutions has fixed the low-volume problem on your Samsung smart TV, it may be a good idea to call for expert help. Requesting service from Samsung may help you resolve the issue.
How Do You Adjust the Sound Settings of Your Samsung TV?
You can adjust the sound settings of your Samsung TV in the following ways:
Press the Menu button on your remote control. 
Select the Sound mode from this menu.
Select a mode from the options, depending on your need for a different sound performance.
Samsung TV or Projector Has Low Audio When Watching Movies
If you are experiencing low audio for movies on your Samsung TV or projector, there are a few things you can do:
Check the speaker cables. Ensure you correctly connect all speaker cables and have an audio cable running from each connected speaker to your TV.
Try using HDMI instead of other cables, such as composite cables. HDMI offers better-quality sound.
Ensure there's no damage to your audio cables or other components.
Volume Gets Stuck on My Samsung TV
If the volume on your Samsung TV gets stuck or doesn't adjust properly, you can try a few things to get it working again. If your volume is at the highest level or you've tried adjusting it, and it still doesn't change, turn off your TV and unplug all the other devices plugged into it. 
Once you disconnect, unplug the power cable connected to the back of your TV and leave it like this for at least ten seconds before plugging it back in. 
Volume Fluctuates All the Time
If the volume of your Samsung TV fluctuates all the time, there are a few things that you should check and adjust. First, make sure that your remote control works correctly. Try different key combinations to ensure you send your commands to the device. If this doesn't fix it, try another remote if you have one. You can also pair up your TV with another device, like a phone, and see if everything works.
Samsung TV Sound Problems With HDMI
If your sound is not working when you connect your Samsung TV to other devices through an HDMI cable, try checking these steps to make sure your TV's sound settings are correct:
Unplug all the HDMI cables from your Samsung TV.
Turn the TV off and turn it on again. Plug your HDMI cables back into their ports.
Check to ensure that other devices do not block these HDMI ports; this can happen if you have too many devices connected at once or there is a weak signal getting through to these ports and causing problems for your sound. 
Try factory setting mode to test sound settings.
Samsung TV Dialogue Is Too Quiet
If the dialogue in your TV show or movie is too quiet and you can't hear it clearly, there are a few things that you can try to improve sound quality. You can move the channel or use another HDMI cable. If this doesn't work, try switching the setting on your TV from Stereo to Mono.
Samsung TV Low Volume Problems With YouTube TV
If the audio on your YouTube app is too quiet, try restarting your TV. If this doesn't work, try plugging in a small speaker system to make the sound louder.
Samsung TV DIRECTV: Low-Volume Problems
If the volume is low with DIRECTV, adjust the volume on your TV or your DIRECTV receiver. You can also turn the TV off for at least ten seconds and then turn it back on.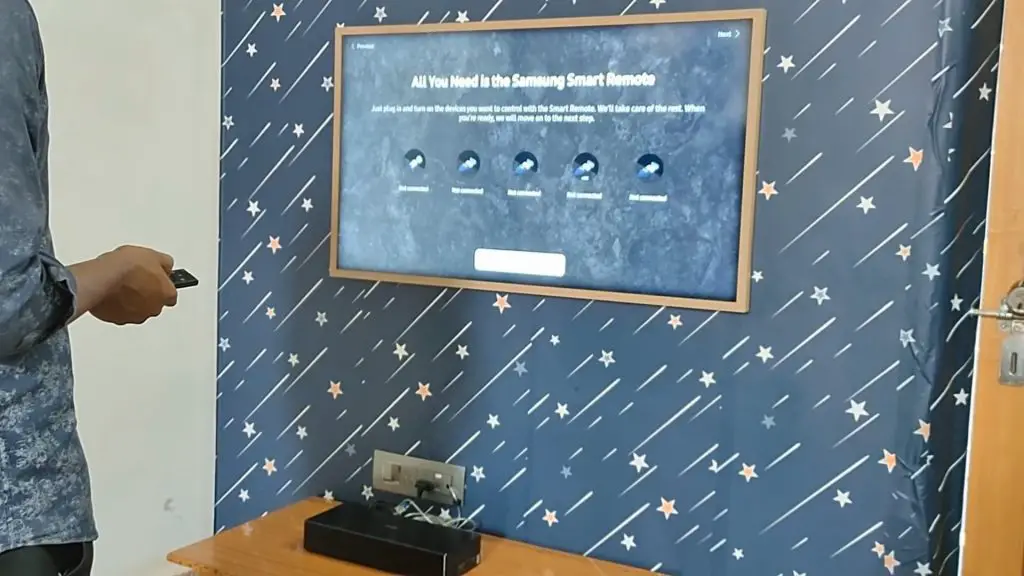 Samsung TV Low Volume Problems: Pandora
The volume may be too low if you use your Samsung TV to play the audio from a Pandora app. Check if the firmware is up to date. Then restart your device; this will solve the low volume problem. 
Samsung TV DIRECT: Random Low-High-Volume Problems
If you notice the volume on your Samsung TV DIRECTV has a random low-high volume, check, and adjust the settings. You can start by removing components like electronic devices or wireless speakers that might cause interference. 
Samsung TV Low Volume Problems While Casting
If your Samsung TV has low sound while casting, try connecting your device to a different HDMI port. You can also restart the device. If this still doesn't fix it, the source you are using may be faulty. You can try plugging in a small speaker or device to ensure this isn't the problem. 
Although it may be difficult and frustrating to fix the Samsung TV low volume problems, following some tips and tricks can get everything working again correctly. It will help you enjoy watching your favorite shows or movies without interruptions.
Frequently Asked Questions
How do I fix the volume on my Samsung Smart TV?
You can use the TV remote to adjust the sound level. From the settings menu, select the "Sound" option, and press the sound test button on your remote control. If you see an OK on the screen after pressing this button, then it means that your TV is running a sound test.

How do I reset the sound on my Samsung TV?
You can reset the sound on your TV by accessing the settings menu, going into your device's main menu, selecting "Settings," and then scrolling down to "Menus." Select "Sound" and select the "Expert" settings. Go through it and choose "reset sound."

Why is the sound on my Samsung TV so quiet?
You may have a faulty device sometimes if you have a low sound problem on a Samsung TV. It's always important to check that your other devices plugged into your TV aren't causing an issue.

How can I make my TV louder?
If you are having a problem with the volume, turning up your speakers might help you get more. There is an option called "Auto Volume" on your Samsung TV that allows you to adjust the volume automatically. 

How do I troubleshoot my TV volume?
All Samsung TVs have a function called "Support," where you can troubleshoot your TV volume. You can access the "Self-diagnosis" option, where you can perform a sound test to determine if there is a fault.