The Verizon FiOS Samsung TV is an excellent addition to your home. It's sleek and stylish, has many features, and runs well. When you have problems with your Verizon FIOS Samsung TV, you want to get it fixed as quickly as possible. Rather than trying everything in every order that may or may not solve your problems, follow these quick steps when troubleshooting your Verizon FIOS Samsung TV problem.
Reasons for the "No Signal" Error on Your Verizon Fios 
1. Improper Input or Source on Samsung TV
Switching inputs or sources is a standard feature on modern Samsung TVs. Input and mode settings, such as HDMI 1 and 2, could be used to display content. Then, if the source is connected via HDMI 1, the TV's input must be switched to the same port. Hence, Samsung TVs are often set to the wrong input, resulting in "no signal" errors.
2. Problems With Set-Top Box
Like any other technology, the Verizon Fios cable box or set-top box has flaws. Leaving it unattended for long periods can cause the boards to overheat and fail. The correct display may not be projected as a result.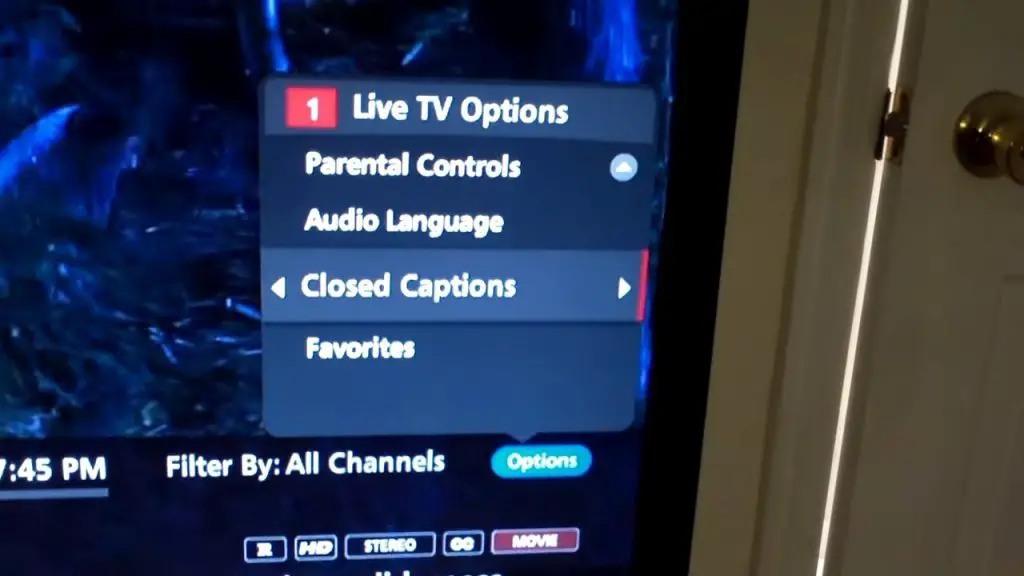 3. Damaged Cables and/or Wiring
Cables and wiring wear out over time, but we rarely notice it. Because we do not handle these wires very often or move them around. The ports and cables should also be double-checked, as they can sometimes become dislodged.
4. The TV and Cable Box May Be Unsynchronized
Another possible cause is an unsynchronized TV and cable box.  The best and most straightforward solution is to reset your TV and set-top box simultaneously.
Verizon Fios Samsung TV No Signal: How to Troubleshoot in seconds
1. Check for Verizon Outages
Check for power outages and, in some situations, Verizon service interruptions.
Plug your Verizon Cable Box onto a different wall outlet to test whether it is still functioning.
There may be occasions when neither your On-Demand services nor your Fios function due to issues on Fios' end.
If it's functioning normally, the wall outlet could be at fault; otherwise, the trouble lies with your cable box.
In such a circumstance, you can contact Verizon's support team to request replacements or repairs.
2. Ensure Proper Power Supply
Ensure your TV's power source and connections are in good order. Ensure there are no power outages and that the power supply is of the highest quality. Test the outlet on equipment such as a radio or table fan. Check circuits are functioning correctly and that the power is stable.
3. Check All the Cables and Connections
You should double-check that the cords connecting your TV and cable box are in good shape and functioning correctly. This can lead to various issues, including losing audio or pixelation on display.
To do so, unplug the TV and cable box, then reconnect the wires, HDMI cable, and ethernet cable. 
If you think the cable connection to your TV is malfunctioning, try using a different cable.
The problem may be within your TV. It is possible to test the Verizon cable box's functionality by connecting it to a different TV.
4. Reset Fios Box
You may need to manually reset your Fios box if your Samsung TV suddenly stops receiving any channels. 
To do so, disconnect the power cord from the TV box and the router, then restart both devices. 
Wait a few minutes after unplugging to ensure a complete reset, then reconnect. 
Before activating the set-top box, the router must be turned on. After turning on the Fios box, test its functionality.
5. Troubleshoot Your Samsung TV
You might try to fix the TV yourself instead of calling a technician.
You can do that by turning on your TV and using the original remote control.
Make sure the TV is connected correctly, including the cords and wires.
Turn on the TV and the DVR to check if they are both receiving power and if your other electrical outlets are functioning correctly.
6. Weather Problems
The Fios TV box may experience a temporary outage if severe weather strikes. In the event of rain, connection disruptions are common. In addition, there have been instances of storm-related box damage.
If you suspect a problem with your Verizon Services, try resetting the ONT battery or restarting the router. Power outages caused by weather can cause service disruptions.
7. Contact Support
This is your last resort if all other options have failed. Verizon Fios Support is just a phone call away when you need assistance.
When you can't pinpoint the source of a problem with your Internet connection or if you're constantly restarting your router or TV box, Verizon's support staff is available to assist you.
Samsung TV not always picking up Fios box through HDMI
When the box is powered down, the Fios splash screen appears. Ensures that the device never wholly loses power. If the TV turns on, but the box doesn't, as indicated by the splash screen, consider reprogramming the remote so that both devices power up simultaneously when you press the power button. The splash screen should now be gone.
FiOS TV is not working, but the internet is
First, make sure that you have an active and confirmed internet connection. Then, if you're still having problems with your FiOS TV, try rearranging the HDMI cables to solve the problem.
You may need to manually reset your Fios box if your TV shows No Signal. The router and TV box must be restarted, and the power cords from the router and TV box must be unplugged. Reconnect it after a few minutes after unplugging it to allow it to reset fully
Verizon FiOS pixelation problem 
TV pictures frequently tile or pixelate because of faulty connections. You need to disconnect and reconnect the coaxial cables between your TV equipment and the wall outlet to each affected Set-Top Box. Make sure your connections are secure.
Verizon FiOS has poor picture quality
You can start by setting the resolution to 2160P here: Select Settings, then Audio & Video, then Video Settings, and then Video Format from the main menu.
This is another place to double-check and disable HDR unless you intend to view HDR content on a mini-box. First, select Audio & Video, then Video Settings, and finally, HDR from the main menu. 
Verify that the Fios box is connected to an input set to enhance or extend the range.  We'll need to enter the service menu if it doesn't work. The device must be restarted after modifications have been made. 
Verizon FiOS 5g Samsung TV problem
The speed and reliability of each TV can be significantly improved by connecting Ethernet cat6 to it. We suggest resetting the smart TVs to factory settings and configuring them from scratch if the problem persists via a hardwired connection.
My DVR is authorized, but I get a "DVR is not authorized" message
If your DVR is authorized, but you still see a message saying it isn't authorized when you try to access the DVR menu, there may be an issue with the connections to your Fios TV system. You have to reset your router and set-top box to solve the problem.
No TV Picture On FIOS Samsung TV
Perhaps the TV is at fault. Refer to the TV's manual or contact the manufacturer for assistance.  Turn on the TV and make sure it's working. To turn on the TV, press the power button. Verify that the TV is connected to an outlet that can be switched on and off at the wall. If that's the case, flip the light switch.
Make sure channel 3 or 4 is selected on the TV's remote.
Verify that your TV is plugged into the wall. Then, try plugging the cord back into the wall to determine whether the problem is with your TV or the outlet. 
You should double-check that the power and the antenna cables are connected to your set-top box.
How do I get sound back on FiOS TV?
If you're experiencing a Fios TV sound problem, check that the mute button isn't activated and the volume isn't turned down on your set-top box. The next step is disconnecting the HDMI cable, restarting the TV and router, and reconnecting it.
How do I stop my Verizon FIOS TV from turning off?
To disable automatic shutoff, navigate to the server's settings page in the media menu.
Change the sleep timer settings on your TV using the menu.
Will resetting my Set-Top Box erase the selections I have programmed into my remote?
After a factory reset, you will still be able to access your device codes, favorite channels, and most recent On Demand choices.
1. Resetting your Router and Set-Top Box
You can reset your router and TV box by following these steps.
Unplug it from the wall for 15 seconds and then reconnect it.
Give it 30 seconds, and then see if it fixes the issue.
2. Resetting your Set-Top Box
To reset your Set-Top Box, unplug the power cord from the wall socket for 15 seconds before reconnecting it. Keep in mind that the coaxial cable plugged into the rear of your Set-Top Box is not the same as the power cord plugged into the back of your Set-Top Box to deliver electricity to your device. 
Your Set-Top Box will not be reset if you unplug the coaxial line. If your coaxial cable is not fixed correctly, it can cause various problems. Before turning on the Set-Top Box, check that the front display shows any notifications.
I have to reset my Set-Top Box frequently. Is this normal?
You shouldn't reset your Set-Top Box more than three times a week without experiencing any problems.
The Verizon FiOS and Samsung TV problems have been described, and their solutions have been presented to you. Depending on the reasons for the problem, the solution will differ. It might be necessary to reconfigure the TV if it's broken and you want to replace it. You should be able to resolve the "no signal" error message by disconnection and reconnecting your Verizon Fios TV. Try reconnecting the cords and checking for damage. Then, double-check your set-top box to see if it has any problems. 
FAQs
Why is Verizon FIOS TV not working?
There are several possible causes of poor Fios video reception, including electrical problems. First, double-check that the cables are plugged in correctly and that the TV is set to the appropriate input when using an HDMI connection.

Why is the FIOS TV picture breaking up?
The most common cause of TV pixelation or tiling is loose connections. To fix the problem, disconnect the Set-Top Box from the TV and the wall outlet, then reconnect the coaxial cables. Verify the tightness of all bolts and screws

What channel does my TV need to be on for Verizon FIOS?
Most TVs have dedicated buttons for activating auto-scans. For example, press the menu button to switch to analog channels, select "Setup," and then "Channels.". Remember that Channel 3 is only used when a Coax TV cable is connected from the back of the cable box to the TV.

Why is my TV crackling and breaking up?
A crackling sound could result from a blown speaker or a problem with the media player. First, ensure the connection between the media player and the TV is in good order. If the problem persists, try switching cables or connecting the device to another TV.

Why is my TV suddenly glitching?
The screen flickers when the TV's cords are not securely connected, and the cables are damaged. In addition, flickering TV screens can be caused by light from lamps or other sources in the room.